#1  The Art of Manliness
– Highly recommended site, and podcast.  Tons of amazing info, insight and Brett does a fantastic job all around.  Great topics and guests.  Perfect for Men & Women.  This in our opinion is the single best thing out there.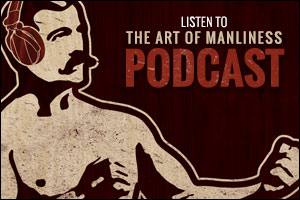 ---
#2  Superesse  ( real deal gear with personal touch, hand made and loaded like we do here at ACW Tactical USA )
Paracord Survival, Tactical, and EDC Kits:  veteran owned and operated venture. Our paracord kits are all handmade in America. We strife to enable others to carry useful gear and survival kits as part of their Everyday Carry. It's better to have and not need than need and not have. I personally prepare and package all orders and my wife weaves the prepared gear into paracord bracelets, anklets, key fobs, lanyards, etc. We also offer custom orders
---
#3  Vintage gentlemen
like they say:  We strive to promote a lifestyle of substance and enjoyment of everyday experiences.  Whether it's a whiskey review on our blog, an article about investing or business, a journey we went on and recommend, or a new product we have in our shop that we sourced from a talented craftsman, we're here to provide quality content and products that will help on your journey to become a well-rounded gentleman.
---
#4  Animated knots.  Neat site that progressively animates..well knots…
---
#5  Medicine in bad places.  Awesome Guys.  Cutting edge Tactical Medicine training for an ever changing world . Law enforcement first responder security training and services.
---
#6  http://www.metric-conversions.org/  Very In depth conversions website.  Highly recommended Metric, imperial, currencies, power, distance, area, pressure and more.  gives descriptions / definitions also.  nice reference tool!
---
#7  Red Cross.  Good info from an informed source.
---
#8  Top Charitable Veterans support that give high percentage direct relief per dollar.  Check them out.  "stars and stripes" .  Giving back to those who have paid a high price, and families is important.
Save
Save
Save
Save
Save
Save
Save
Save